"I was always skeptical about these soft skills trainings until I found Creativa. Their soft skills training course is so unique that you will feel it is just designed for you. It addresses our common inhibitions, dilemmas and fears that we face in client calls and trains you to face them with confidence. These courses are not just designed for improving your vocabulary or grammar. They will change your perspective of your client's psychology and uplift your confidence. Feeling comfortable in your skin is way more important than improving the language. Creativa is the only place I found so far where you get this whole package of confidence."
This course is for you if you want to: 
read quickly, efficiently, and with competence

understand the context of what you read effectively

figure out unfamiliar words and expressions

navigate the subtleties of written English

master one topic at a time in your English studies
This course is NOT for you if you:
a teacher to practice with

a conversation class

a long, multi-topic English course
active perception strategies

vocabulary comprehension tips

grammar for better understanding

how to infer or read between the lines

what punctuation and capitalization tell us

how to understand the tone of a text

how to visualize what you read

how to read for a specific purpose

how to speed reading
01

Active Perception Strategies

Vocabulary comprehension tips

Grammar for better understanding

Inferring or reading between the lines

What punctuation and capitalization tell us

Understanding the tone of a text

Visualizing what you read

Reading for a specific purpose

Attention and focus techniques
"Many of us have never been instructed on the granular levels of personal interactions that make the real difference in being ordinary or standing out in business settings. I know. I witnessed it play out for years. People like me who don't naturally possess a standout personality can learn from your products the basic tenets of effective interactions, even down to the micro levels of facial expression, voice intonations, and others that we didn't know had been defined and had always just chalked it up to personality differences. It felt empowering watching the video, giving me confidence from feeling equipped just by knowing these basic tenets. It's very helpful for guys like me who weren't raised in environments where decorum and social graces was an emphasis. It's good for us, ESL's, and anyone self-aware who desires to conduct themselves appropriately but has no role models or teachers to follow."
Paul Slagle, Business Person
"For years, I had been looking for a tailor-made program to better my professional soft skills, especially with meetings and presentations. As I began to grow in my professional role, the constant need to master my communication was also on my to-do list. After having researched through various options, my quest ended with Creativa. Their course was the exact fit to my expectations. The carefully curated video episodes, with all round focus on language, pronunciation, gestures and posture gave me the much needed confidence to excel in my professional communications. Creativa brought a unique blend of episodes that completely covered every aspect in much greater detail. Overall, I recommend Creativa for everyone who is keen on mastering their soft skills with ease."
Lakshmanan, Applications Engineer
You'll be in good hands - our team is Harvard educated with decades of experience in business, language education, and video production.
Alan Park is an entrepreneur who has been passionate about foreign languages for his entire career. After becoming fluent in Chinese and Japanese, in addition to his native Korean/English, in 2011 he founded FluentU, a service for learning languages with real-world videos. Previously, he worked as a management consultant in the Boston Consulting Group, and graduated from Harvard Law School (JD) and Duke University (BA, summa cum laude). He is excited to help bring a new perspective to English education for business professionals.
Nika Picco is a trilingual specialist in language learning who has worked as a fluency coach and teacher for over 15 years. She is a graduate of the competitive NYC Teaching Fellowship and holds a Masters Degree in Applied Linguistics. Her work focuses on spoken language mastery, bilingualism and educational course design.
Nika Picco
Educational Expert
Sydney B has produced for top tier agencies such as Anomaly, Weiden & Kennedy, and Deutsch, and created original content for such outlets as Fader, iD Magazine, and MTV. Her work has played at TIFF, Cannes Cinéfoundation, Sundance, SXSW, and Berlin. She's had her hand in everything from music videos and fashion editorials to documentaries and feature films.
Prashanth is a filmmaker and educator whose work spans documentary and narrative forms and has played at festivals worldwide. An IFP-Marcie Bloom Fellow in Film, he has experience teaching at the North Carolina Museum of Art, Reelworks in Brooklyn, Virginia Commonwealth University, and NYU's Tisch School of the Arts Graduate Film Program; as well as having worked as a filmmaker at The New York Times, Mother Jones, and The Nation.
Prashanth Kamalakanthan
Filmmaker, Educator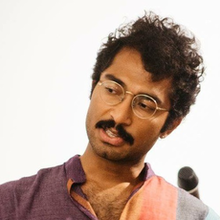 Buy now and lock in the price
Buy now and get any additional episodes we create in the future at no additional cost
What do I get with the course?

High-quality videos that are viewable on your tablet, e-reader, smartphone or computer screen.

How soon will I get access to the videos?

After purchase, you'll have immediate access to the first seven 10 minute videos. We will be releasing the remaining videos at the following speed: at least 1 video every 2 weeks.

Will you be creating new videos in the future?

We do plan to keep adding videos to all of our courses. If you buy now, you'll get access to such new videos at no additional cost (even if we raise the price of the course). Thank you!

Can I ask questions?

Yes, we highly encourage it! You can ask questions in lesson discussions, online chat, or email. Please note that we can only answer questions related to the topic of the course.

I have another question - how can I contact you?

If you have any questions about the course, please email us – support@creativa.com – we're happy to help. Please note that we can only answer questions related to the topic of the course.